Living within a fixed budget doesn't mean missing out on fun or little luxuries.
Many of us are having to carefully budget right now, or need to introduce a budget (if you're a Cabot customer, why not try our Budget Calculator?), but that doesn't mean that we have to skip out on the fun. We've rounded up 5 brilliant ways to live large on a small budget…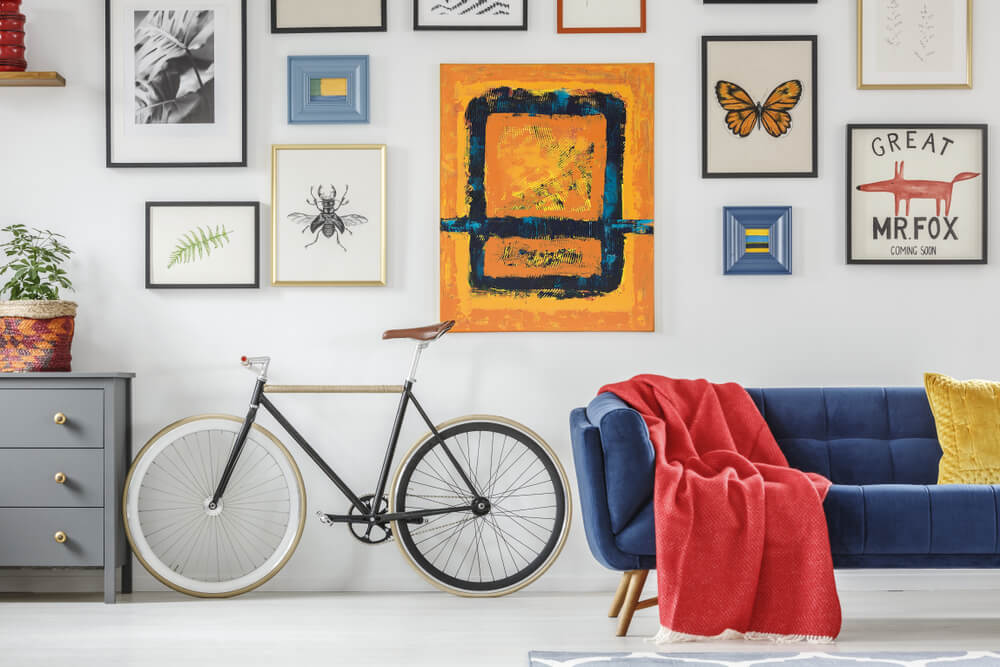 1. Refresh your home on a budget
Lesson number one; the thing that usually costs the most money when doing any kind of work on your home, is labour. Where you can, do the work yourself (except for the things that truly require a pro such as plumbing and electrics). Things like refreshing the grout in your kitchen and bathroom, or repainting the woodwork in a room, is super easy to do yourself and will have a huge impact on the feel of your home.
If you're renting, there are plenty of non-permanent updates you can make that won't break the bank. Dig out your children's artwork, family photographs, posters, concert tickets and other memorabilia, frame them with mis-matched frames from the charity shop and hang them as a gallery wall with Command Strips to avoid damaging the plaster. For kitchen worktops that have seen better days, try wrapping them in hard-wearing quartz or marble effect self-adhesive sheets. Or, if it's the tiles that have you concerned, you can revive them with durable tile paint; just be sure to prime first and follow the instructions to the letter.
2. Fill up your pantry without spending a fortune
We all know it's cheaper to buy supermarket branded foods than the bigger, more well-known brands, however, the biggest savings come from wasting less. According to Wrap.org (Waste and Resources Action Programme), we're collectively wasting 4.5m tonnes of food a year, worth £14bn. That's an unpalatable figure considering demand for food banks soared by 47% between April and September last year.
There are a few changes you can make that will result in less food waste:
Swap buying all fresh vegetables with part fresh, part frozen - Studies show the nutrient levels between the two to be almost identical and you have 8-10 months to consume them.
Play fridge roulette - attempt to make a meal out of the remnants of your fridge before a 'big shop'. Vegetables that appear past their best can get a new lease of life when drizzled with olive oil and accompanied by a few cloves of garlic and roasted in the oven, while courgettes and carrots that look past their prime are actually great in a cake mix. Never throw out fruit, instead chuck everything in the juicer, or combine with ice and yoghurt in a blender, and make a delicious smoothie kids will love. You can also cut citrus fruits into segments before sealing in a sandwich bag and freezing; they're a refreshing addition to water in the summer, or to a gin and tonic as a garnish.
Turn your limp herbs into flavour parcels - just chop, mix with a little olive oil, and spoon into an ice cube tray before popping in the freezer. The next time you make a pasta sauce or pie, add a couple of cubes.
3. Big flavour meals on a small budget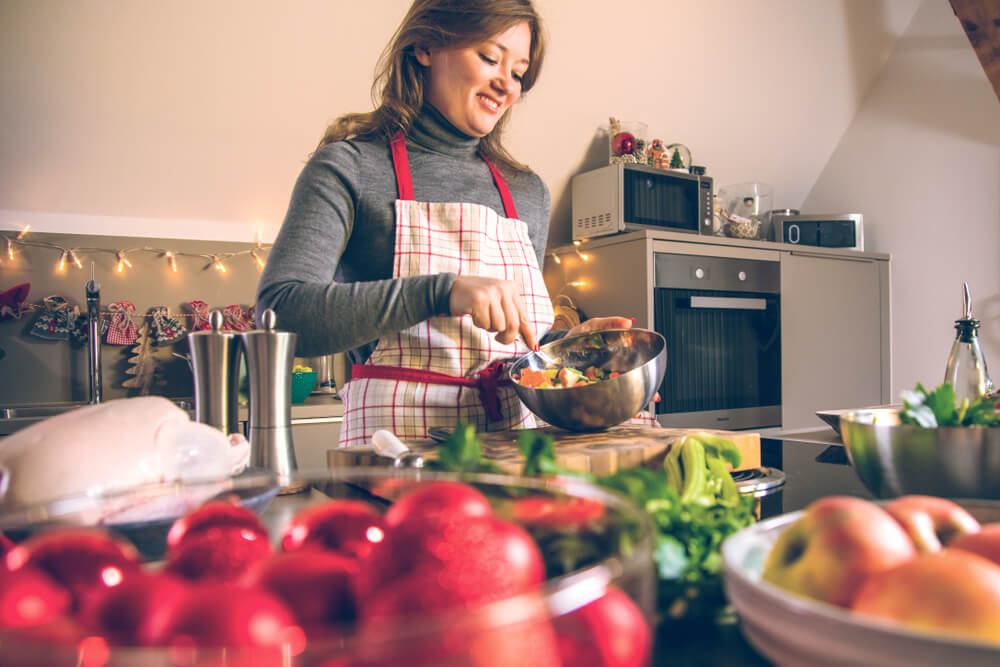 Simple salads, roasted vegetables and even plain boiled potatoes become the star of the menu when dressed in herby and tart sauces. Potatoes and cold vegetables and salads are taken up a notch with a dressing of vegetable oil, grainy mustard, white wine vinegar and a bunch of herbs like dill or parsley. Combine everything in a clean jar, shake and then drizzle. Warm vegetables are delicious with a cool and creamy dressing of plain yogurt, chopped garlic and fistfuls of green herbs such as mint, parsley and coriander. Combine everything in a blender and then store in the fridge so you can use it throughout the week. It will make the humblest of meals shine.
4. Entertainment without spending a penny
The restrictions of the last year have forced many entertainment venues to think digitally and that's a trend that will likely stick long after life has returned to 'normal'. There are a considerable number of avenues of entertainment available to us at home now.
Waterstones, for example, have moved their author signing events to Instagram which gives all of us at home a wonderful opportunity to listen in to interviews with our favourite authors and even interact via the comments. Many booksellers in the US, such as New York's Books of Wonder, are doing the same thing, meaning we can tune into events, for free, that we would never have been able to attend even if there wasn't a pandemic.

Google Arts and Culture has come through with A* entertainment at home, offering virtual tours of 11 of the most outstanding theatre venues around the world. Have a virtual snoop around The Bolshoi Theatre in Moscow, Carnegie Hall in New York, and Elbphilharmonie in Hamburg.
5. Sweat without the expense
We have all had to switch up how we keep active over the last year and what it has taught us is that fancy gym memberships and exclusive classes are not essential, we can, in fact, workout at home and have just as much fun doing it. A search on YouTube will bring up countless free yoga programmes (such as Yoga with Adriene) and HIIT classes, or even guided meditation if you fancy something slower and more relaxing. Our favourite discovery has to be the accounts like The Fitness Marshall who post cardio dance routines to some epic pop tunes including Britney Spears and Lizzo.
Get in touch with us
If you're a Cabot customer and find yourself struggling with your finances, get in touch with us. We can help find the best solution for your situation and point you in the direction of organisations that provide free debt advice and guidance.